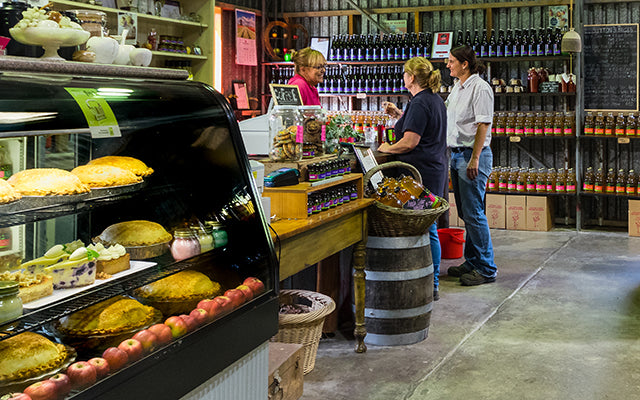 Location
Located in the coolest area of Queensland only two and half hours from Brisbane is an old packing shed. Just beside the New England highway and diagonally opposite The Big Apple is a bright pink sign saying Sutton's Juice Factory & Cidery & Café, open seven days. Drive in to the old packing shed which, from the outside, gives no clue as to what may be found on the other side of the door.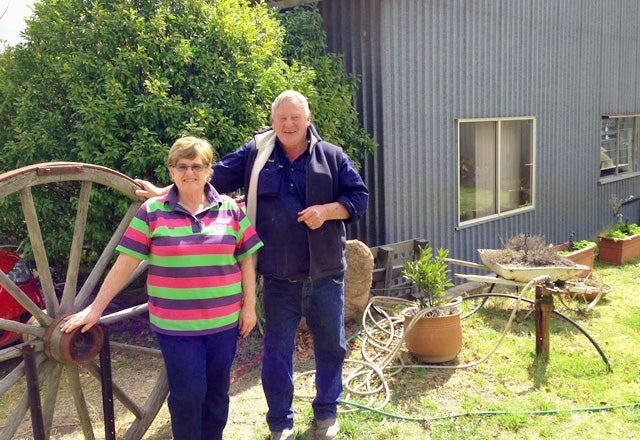 Sutton's Juice Factory
Once inside you will discover a myriad of products crafted from the humble apple. This business is based on a real working orchard purchased by David and Ros Sutton in 1994 after owning two previous businesses – firstly a grain and livestock property and then a prawn trawler based in North Queensland. Once the skill of orcharding was mastered they began production of varietal apple juice and apple cider. From these two products the range of handcrafted products has grown to include Apple Brandy, Fruit Liqueurs, Apple Cider Vinegar, Apple Syrup and a wide range of preserves.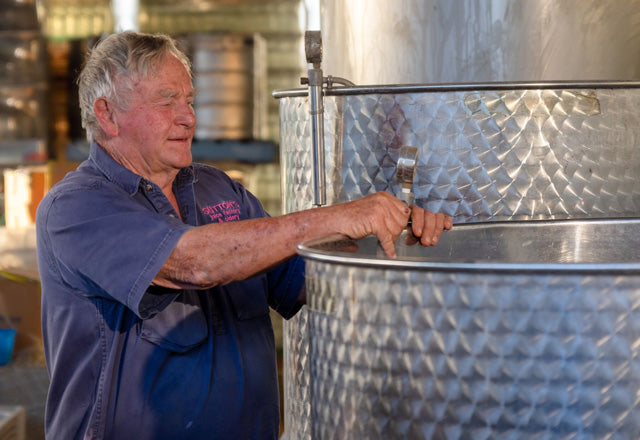 In House Production
With the growth of the apple processing business it was a natural progression to diversify and add a café into the mix to showcase the apple and what can be produced from the world's most popular fruit. As the business is open seven days a week customers are welcome to both shop and enjoy great coffee and an ever changing menu of simple honest additive and preservative free food produced "in house" from products grown on the orchard and on the Granite Belt.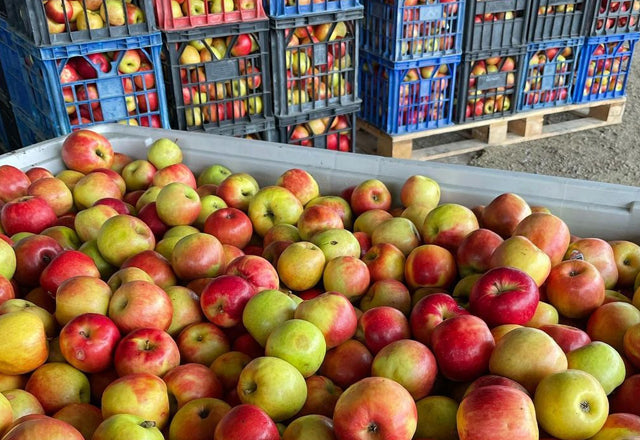 Handmade in Stanthorpe by David Sutton
All products including our varietal apple juice, apple cider, apple brandy,  liqueurs, preserves and vinegars are handmade by David Sutton on the premises using what he grows in the orchard as well as fresh local produce.  These products are available for sale in the Shed Cafe, by retail enquiry or trade enquiry and from our stockists.  Each product is available seasonally and sometimes limited to small batches dependant on current crops and weather.
The apple never falls far from the tree
(Important family characteristics are usually inherited)