Customers entering the old packing shed are amazed to discover a fully functional café serving good honest food that is additive and preservative free and totally made on site in the café kitchen. The focus is on fruit and vegetables grown on the orchard and Granite Belt. Many of the recipes used in the kitchen are old family recipes that reflect the farmhouse style of food that is offered every day. Other recipes are designed to reflect the nature of the products sourced from the region. Our staff are all trained baristas who make a range of the best Merlo coffee to suit customer needs.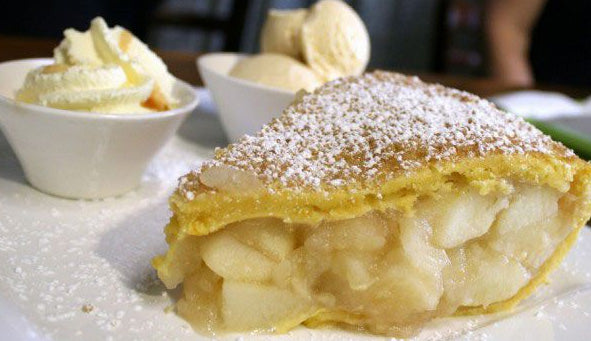 At Suttons we have become well known for our now famous apple pie. What started out as just another menu item has become the focus of the experience many visitors come to enjoy. Reflecting the ethos of the business – good, honest, genuine products, from the earth and local region – it is hand made with love and respect for the apple. No processed products are used in its' production, a quality appreciated by hundreds of customers every week.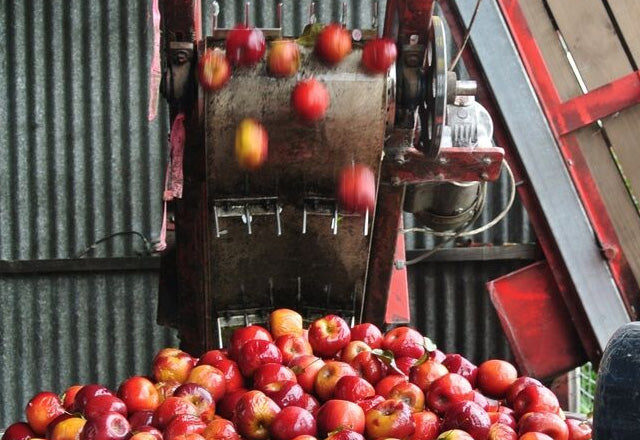 Customers are curious about how the we make our apple pies and surprised that we produce so many every week including whole takeaway apple pies. It is a very labour intensive process. David and the staff peel and cook the apples straight from our trees from February to May. During the other months we use freshly stored apples from orchards located within a 10km radius of our café. Many different apple varieties are used including; Pink Lady, Fuji, Jonathon, Royal Gala, Sundowner and Lady William.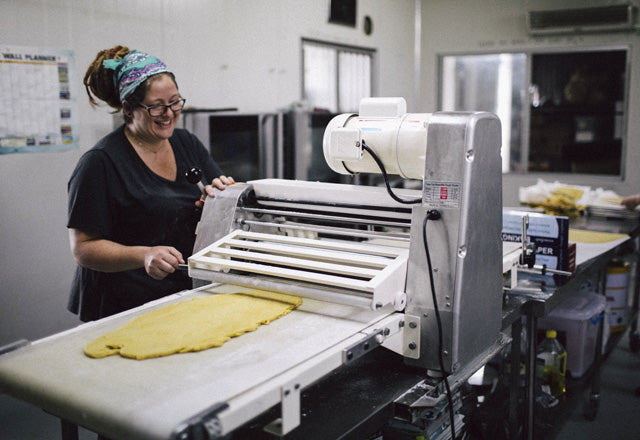 We make enough pastry for one hundred and sixty pies at a time. It is hand-made in our kitchen from Australian raw ingredients including pure unsalted butter. Making and cooking the apple pies is done almost daily in the three commercial ovens in the café kitchen. Gluten intolerant customers are catered for with our hand-made gluten free apple pies.
Opening times

We are open seven days a week from 9.30am til 4.30pm. 

We are closed on three days each year, Christmas Day and Boxing Day, (25 & 26 December), and the Stanthorpe Show Holiday which falls at the end of January.

Getting Here

Our orchard is situated 10 minutes drive north of Stanthorpe, or 47km south of Warwick, on the corner of the New England Highway and Thulimbah Road (previously called Maryland Road) in Thulimbah. We are located diagonally across the New England Highway from the 'big apple'.

For the Children

Children are welcome at Sutton's Farm and we have a few activities they might enjoy whilst here.  If the weather permits, a picnic blanket under the tree's to enjoy the outdoors might suit.  We have chickens and some space outside to run around.

Inside the cafe we have old fashioned school desks with drawing supplies and activity sheets.